I think we all feel a bit like that some time, cross stitch is so rewarding but there just never seems enough hours in the day to get everything we want to do done.
But, at least this week I got to stitch, which is an improvement on last week!
First, I worked on my YOTA piece but as you know by now you have to wait until the first Saturday of the month to see that, so next Saturday I can share with you (yes - next weekend we are in March!!!)
I also used a little of my very sparse spare time this week to work on the Wedding project. Here was the last time you saw it...
Then
Here it is now
As of 24-02-13
I got the date ribbon done and the middle of the wheel along with the pink trim of her dress, I am trying to avoid doing the white for as long as possible.
Stash enhancement wise my week was much more productive!
First, my goodies arrived from
Loretta
- I won her Grow Your Blog Giveaway! She was so generous to send six santa charts - I love them! Now its just a case of finding time to stitch them (where there's a will there's a way right?)
Secondly my second chart for Santa's village arrived, each new one I am loving more than the previous - they are just so cute! I can't decide if to do them all separate or together on one piece of fabric, but for now I will collect them I decide closer to when the time comes to stitch them :)
Finally a new kit - I am holding Katy over at
Just A Little Stitchin'
responsible for this! I love seeing her progress and I always wanted to stitch the Disney Dream Collection! The only problem was the price - they are so expensive over here in the UK but luckily I had a £10 voucher I could use against it! The voucher wasn't valid for much longer so I figured I may as well get it used up on something I know I want in my stash so its there when I decide to stitch it.
I finally caught up on my blog reading, but to do this my comments on your blogs were very few and far between, which I apologise for. Fingers crossed this week will be peaceful!
There is now less than a week left on my Giveaway so make sure you get your entries in - I will be picking a winner next weekend!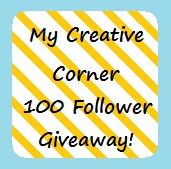 I hope you all have a great week :)
Emma xo