Woohoo! Two finishes in a week! I can't really complain about that! But don't be getting used to it as I'm sure it won't happen again for a while :D hehe.
This is another of the Daffy yarn, you may remember the one I did in shades of green, well this was the other colour I bought. I love it, I think it will look rather festive come December.
So, now I've finished three that is surely a good enough
excuse
reason to buy some more? Right? :D
A new wool shop has opened in the next village, oh my, am I ever going to be able to save money??
Don't forget about my Giveaway people - just click the link below! :)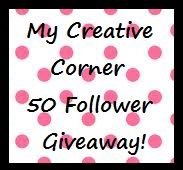 Hope you all had/are having a great weekend.
Until next week.
Emma xo